2017 was the year that the pharma industry recognised the value of patient involvement, here Chris Stirling, KPMG's head of life sciences in the UK, rounds up the Pharmaceutical industry's year.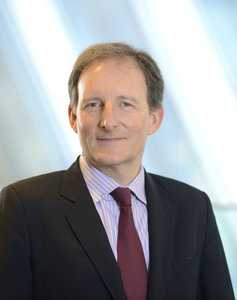 "We have finally seen a shift towards increasing patient engagement. Big Pharma is moving away from the 'top down' marketing approach and is engaging patients. Patients are being given a seat in regulatory decision making, and Pharma is working with patient 'experts' for input in research and development.
The industry is in part motivated by the fact that successful patient engagement is likely to result in greater success, along with market access and reimbursement regulators. The industry has been plagued by uncertainty, thanks in part to Brexit, but also because of the threat of a clamp down on the high prices of Big Pharma.
The impact of Brexit has not been as significant as expected, but the industry remains concerned about a no-deal scenario. With the move of the European Medicines Agency to Amsterdam, we will lose regulatory jobs, but it opens door for the creation of a single UK agency for medicines, medical devices and veterinary medical products. And it is obvious that Big Pharma is still investing in the UK – as evidenced by Merck's recent UK deal, GSK's BioBank, and Norvatis's Cancer Vanguard.
Pricing
Cost inflation in healthcare led to the consolidation of large providers across the Western world, and the US has also felt the strain. There is continued interest in value- and outcome-based contracting and commissioning. With this, Big Pharma is starting to invest in alternative pricing approaches to demonstrate value, as demonstrated when Pfizer made Palbococlib available for free while additional data was collected to achieve NICE approval.
However Big Pharma is going to continue to find more efficient ways to invent, bring to market and manufacture drugs at a much lower cost. And to do this its business model will have to change – 2030 – as we set in our Pharma 2030 Outlook.
Innovation
This year has been a fantastic year for innovation, and we saw a number of breakthrough technologies in stem and gene therapies. We have also seen the emergence of combining advanced therapies with advanced diagnostics, such as Mogrify technology to use cell conversion and cell therapy more efficiently.
2018
2017 has been a year of significant change for the industry. GSK of course welcomed Emma Walmsley as their first female CEO. But she is the first big name from a consumer background, and this could very well signal a potential shift in focus for the whole industry as we go into 2018.
We are also seeing a shift from Chemistry to Biology to Data Science and there is the need for new skills and mindsets to keep agile and ahead in companies that have historically been rather slow and lumbering. The compliance and medical and regulatory function will also have to accept more challenge on the status quo. Indeed more and more initiatives will drive improvements in patient management, beyond brand and products.
Pricing pressures continue – and we expect these to get worse. The risk as we go into 2018 is that this is going to hamper further research. There needs to be closer collaboration between the industry and policy makers to develop new pricing and funding models.
The number of New Molecular Entities (NME) Drug and New Biologic Approvals (BLA) by the FDA dropped significantly in 2016 compared to the strong year before, and will pick up and continue at pace in 2018.
There has been a trend towards specialty and rare-disease drugs which we also expect to continue, and this has led to the approval of some truly breakthrough therapies, such as CAR T-cell therapy for cancers.
The prospects for the year ahead are positive, but it's not going to be plain sailing. The drugs in the pipeline could significantly improve patients' lives, and access to drugs trials is widening thanks to industry programmes.
If the industry evolves and adapts to the uncertainty brought on by external factors in 2018, it has the opportunity to deliver real value to patients, and in turn drive the industry's success."