Centricity Research, one of North America's largest integrated research organizations, has announced the appointments of Will Furness as the company's new chief executive officer and Mike Petit as its new chief financial officer. Furness replaces former Centricity Research CEO Dr. Jeff Kingsley, who has taken a new focus on growing the impact of Centricity's mission through merger and acquisition activities for the organization in his new role as Chief Corporate Development Officer. "As Centricity Research embarks on our next phase of growth, I'm thrilled to turn over the reins to Will, who has a strong track record of successfully scaling up businesses," Kingsley said. "Will has spent his career dedicated to improving experiences, outcomes and support care teams for patients, and we're excited to bring his proven approach to our organization," he added. Furness joins Centricity Research from Thriveworks, a national multisite healthcare practice with more than 350 locations, where he was CEO. Prior to that, he held senior positions in multisite healthcare services at Dartmouth College, Sound Physicians, and Vein Clinics of America (VCA). Furness has an MBA from the Sloan School of Management at Massachusetts Institute of Technology (MIT) and a Master's degree in Healthcare Delivery Science at Dartmouth College. He was also a Fellowship Scholar at the Dartmouth Institute for Health Policy and Clinical Practice. As CEO of Centricity Research, Furness will apply his experience in multisite healthcare – including in inpatient, outpatient, academic and nonacademic settings in specialty areas from primary care to infectious disease and neuro/psychiatry – to continue to build on the organization's proven history as a high-quality provider of clinical trials. "I'm proud that Centricity was one of the most prominent site networks to help bring COVID-19 vaccines to market during the pandemic," Furness said, emphasizing that the organization has a passion for revolutionizing research supported by the deepest clinical expertise of any company in North America. "Our team will continue to grow and innovate across all therapeutic areas to be the partner of choice for pharmaceutical companies, while providing the best experience for patients who want to help us revolutionize medicine." Furness will work closely with new CFO Petit, who will oversee all of Centricity Research's financial functions and build a strong financial platform to support the company's growth trajectory, including strategic planning, forecasting, accounting, tax, and treasury mandates. "The increased complexity that comes with scale requires a finance function that can partner with all areas of the business, bringing fact-based information to the forefront of decision making," Kingsley said. "Mike brings a fresh perspective to Centricity Research, coupled with a strong understanding of the people, systems, and processes needed to support a business like ours."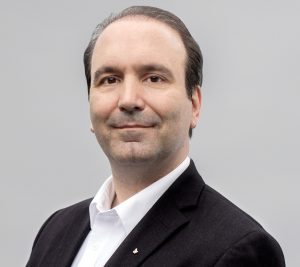 Prior to Centricity Research, Petit served as CFO of multiple high-growth healthcare organizations, including ConvenientMD Urgent Care, APDerm and Claris Vision. Most recently, he was CFO of Novocardia, North America's first private equity backed cardiology group, where he helped to significantly scale the organization, while expanding into new lines of service, including value based-care.
"The opportunities are abundant at Centricity Research, and we need to grow in a way that aligns with the increasingly complex needs of our industry, while remaining focused on bringing life-saving therapies to our community," Petit said.