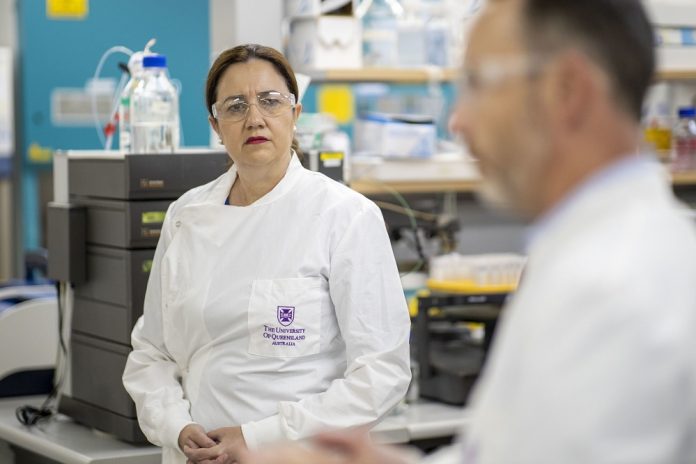 The University of Queensland could help cut the timeline for an effective Covid-19 vaccine by six months thanks to a $17 million funding injection.
The Queensland Government will allocate $10 million and the Australian Government has pledged $3 million to the project led by UQ's School of Chemistry and Molecular Biosciences.
UQ is the only Australian organisation tasked by the Coalition for Epidemic Preparedness Innovations (CEPI) to develop a vaccine against the novel coronavirus, and the funding announced today is an important extension of CEPI's ongoing financial support.
Queensland Premier Annastacia Palaszczuk said finding a safe and effective vaccine to prevent infection from Covid-19 was an urgent public health priority.
"We will provide funding through our Advance Queensland strategy to fast-track a vaccine for this virus," she said.
Vice-Chancellor and President Professor Peter Høj said the funding would provide additional critical support to UQ and partners such as the Doherty Institute and CSIRO in the analysis of vaccine efficacy and their drive to commence clinical trials on the vaccine as early as July in Queensland.
"Importantly, the funding will also support advancing large-scale manufacture with industry partners both locally and overseas," Professor Høj said.
"We know the importance of having a vaccine to protect against influenza, and it is vital for us to be ready to prevent future escalations of Covid-19."