The FDA has accepted Roche's supplemental Biologics License Application (sBLA) and granted Priority Review for Tecentriq in combination with chemotherapy for the first-ine treatment of extensive-stage small cell lung cancer.
According to a company update, the FDA is expected to make a decision on approval by 17 March 2019.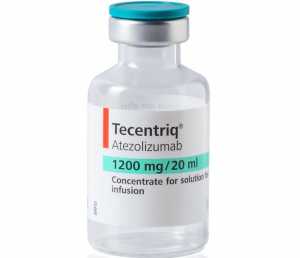 "It's been more than 20 years since there has been a new initial treatment option for extensive-stage small cell lung cancer that delivers a clinically meaningful survival benefit," said Sandra Horning, Chief Medical Officer and Head of Global Product Development.
"We are working closely with the FDA to bring this Tecentriq-based regimen to people with this difficult-to-treat type of lung cancer as soon as possible."
The sBLA is based on results from the Phase III IMpower133 study, which met its co-primary endpoints of overall survival and progression-free survival in the initial treatment of people with ES-SCLC.
The safety profile of the combination was consistent with the safety profiles of the individual medicines, and no new safety signals were identified.
Tecentriq is currently approved in the US to treat people with metastatic non-small cell lung cancer who have disease progression during or following platinum-containing chemotherapy.